Devizes - Malta
Monday 20th July.
Ugh.
Awaken in Kathleen's bedroom.
Open the window. Let the fresh air in. Strip the bed, tidy up the girlie areas I've disturbed with my luggage.
Now, in the centre of the room, nothing for it but to resume the Big Black Bag packing regime.
Damnit, still too much stuff, and now I've gone and added those couple of jars of Frank Coopers to it.
Sod it.
Time for tea and toast.
Adrian already up and gone to work. Mary, about to leave as well, pauses to tell me her Irish ancestry sixth sense tells her she's sure she'll see me again in London.
"So, I'll take that as an invitation to stay next year on route to, and or from, The Isle of Man for the 2010 ManxGP."
Mary just laughs, closes the door behind her and is gone.
This Monday morning, my intention is to visit the helmet departments of a couple of South London motorcycle accessory stores, wherein I may resist again expensive Arai/Shoei helmet purchase temptation … or maybe give in to it?
Decisions, decisions.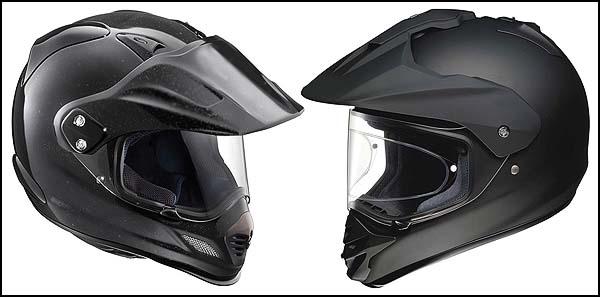 Only way to know is to go, check out the prices, styles and sizes. If I do buy, then I'll post one helmet back to Malta with the marmalade, all wrapped in excess togs within a box.
Also need to buy some more visor-cleaner/bug-remover-liquid-with-wiper, plus another just-in-case litre of that expensive engine oil.
Check 900 all in order and ready to go. Engine fires up on the first push of the button (yes, a tads tappety-cammy at first), let the motor warm up (neighbours all at work, so no twitching curtains to cause any guilt), then off and away, to find Greenwich the same but contradictorily changed. The same, as in it's more or less as I remember it … but different because many of the shops have changed hands and now sell completely different stuff. One particular building was once a proper supermarket, now I discover it has become a well-stocked motorcycle accessories supermarket! … What a topsy-turvy world … In the South London of the 1980's, motorcycle businesses were going broke. Since then, a large retail food outlet becomes a motorcycle accessory supermarket … How things change!
Jolly convenient for purchasing the synthetic oil and bug cleaning off spray.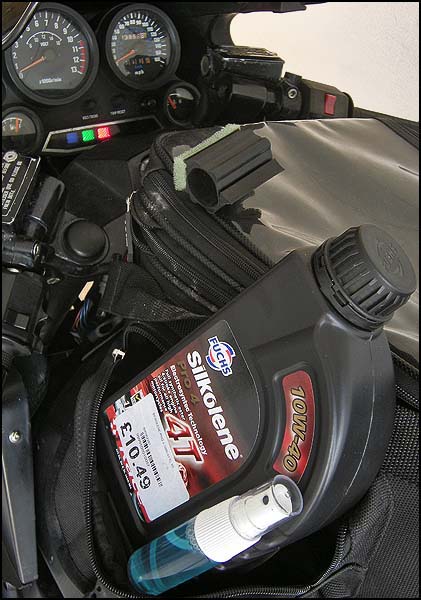 Moving along, spot all that's recognisably left of Allbike Spares 1980's shop in Greenwich. Once upon a time, Gentle Reader, almost any Gpz900r spare you care to name was easily and reasonably cheaply available over the counter from the friendly, enthusiastic Allbike staff … ahh, those were the days ... none of this modern, uncertain, hit'n'miss e-pal-pay-bay-business.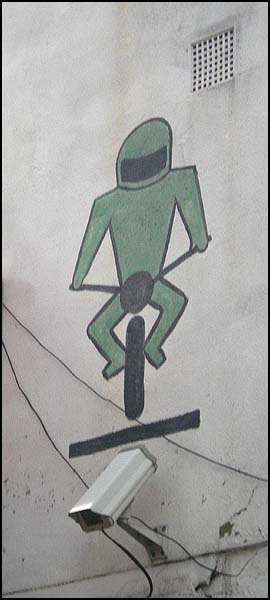 Can't remember Allbike ever needing CCTV.
Y'know, even though I might be monitored almost every step of the way, I could very easily spend another week or more happily strolling down South London memory lane.
But no. That won't do at all. And we'd soon get bored, eh?
Now is the time to get moving again, so, back to Ade's, load the 900, head south and go explore the Alps.
Ride back through the almost familiar/unfamiliarness towards Lewisham.
Remember I'd promised to take a snap of the house in Murillo Rd., where I used to call upon The Half-Italienne, waaay back when she was a pesky art student/tenant.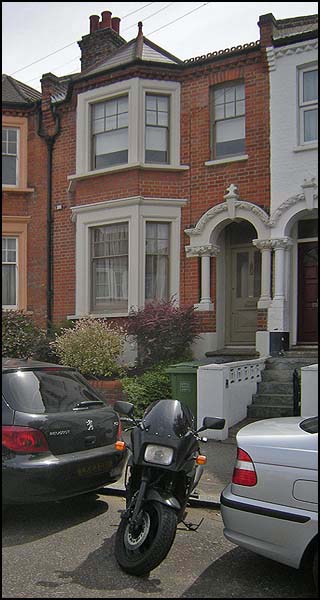 Quite obviously, the old place needs a properly comemorative Blue, Half-Italienne-Artist-lived-here, Plaque.
Return to A&M's.
Ignition off.
Manoeuvre 900 over a conveniently level manhole cover and (without my ton of stuff attached to it) up it goes oh-so-easily onto the centre stand.
Into the house, have a cup of tea, then lets see where the oil level has settled to.
Whilst the kettle is heating up, Mitzi the cat comes into the kitchen and does the 'prrrt-prrrt' winding around one's ankles 'I'm-an-affectionate-but-starving-cat-please-feed-me-Now!' thing that those of you who know 'em, know that they do at any opportunity. Disappointingly for Mitzi the cat, all I have to offer her is a Fox's Ginger Crunch Cream. I like them. She, I think not, turns tail and haughtily slinks away.
Left in peace to enjoy a lovely nicehotcuppatea and biscuits.
Time to check the oil level …
Hmmmn.
Could do with a wee bit of a topping up.
Maybe about 100'ish cc worth of the expensive engine oil?
So, out of the tank bag comes the 1 litre can (still reasonably well wrapped in leak preventing cling-film), laboriously peel away the cling-film from around the cap, ever so carefully pour a wee bit of oil down the filler hole into the engine to bring the oil level back up to the top of the sight glass.
Gently tighten filler cap.
And then, as ever, clean up the overspill.
D'oh!
Far too late, it occurs to me that I should have added one of those 60ml syringes and a suitable length of tubing to the essential tools for an extended jaunt list. And of course, had I done so, syringe and tubing would've been available for other essential on the road tasks too … such as seeing service in cooling system or brake or clutch line bleeding, or fork oil or battery or radiator topping up. Or when riding through the hot spots, the sucking up of drinks from within the Tank Bag into the mouth of the helmeted head whilst continuing making progress. Or even when stationary, in the privacy of an Hotel, for precise application of an enema when attempting the dislodging-of-stubborn-foreign-foods. Tubing would hve come in useful during the Devizes 25th Birthday Bash, for the I'm-unable-to-stand-unaided-any-longer, let me lay down, pass the fluids down the tube to the prone, to permit the imbibing of even more draught Guinness.
Tools (Adrian, as you always said) They're The Thing!
Place camera tool on convenient wheelie-bin, set self-timer going and rush back to pose with loaded 900.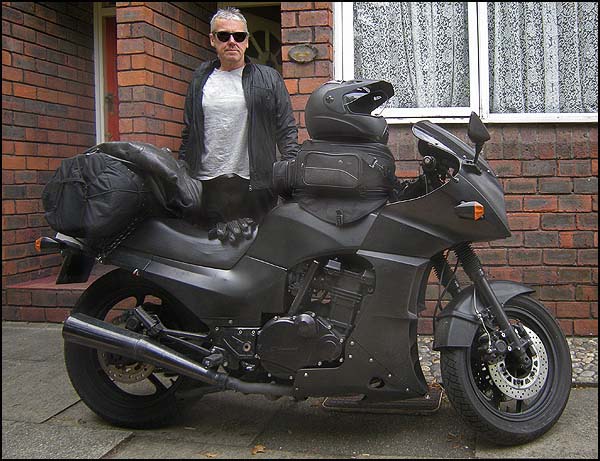 Close Ade's front door. Bung Ade's front door keys through the letter-box as far as I can up the hall, narrowly missing hitting the cat.
Ciao-www, Mitzi!
Odometer 70731. 2400 road miles from Floriana.
South outta Lewisham, south along hazily familiar roads through Catford, Bromley, Biggin Hill, south into the green countryside wherein I sought and eventually found the well-stocked and friendly staffed Tatsfield premises of 'Helmet City' a purveyor of motorcycle helmets. Again, tried on medium sized Arai & Shoei helmets … last chance temptation to buy one or the other before leaving England?
Decisions, decisions.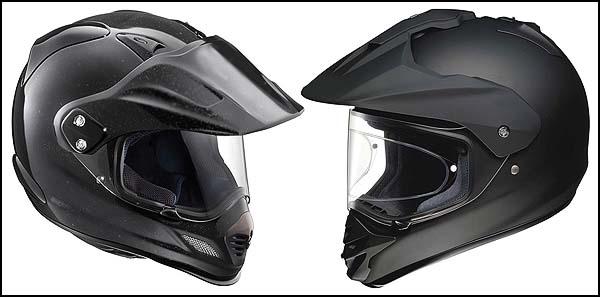 Buy a new helmet?
Post it or the current lid to Malta?
If I do buy, post the old, wear the new helmet.
New might be Ok at first … but what if, with a couple of thousand miles to go, new helmet rapidly proves to be a pain in the neck? Spoiling the fun of the whole jaunt!
Need to bring the known quantity, comfortable, current lid, along as well.
OhBuggerit.
Current helmet ain't older than a year, is in good condition, is perfectly serviceable …
Too much cumbersome luggage already.
Walk out of helmet shop, wallet un-lightened, credit card un-exercised.
Unencumbered by any weighty feelings of thwarted consumerism, full attention given to enjoying the country roads that eventually lead me back to the tedium of the M25 and the ferry catching necessity.
Mind wanders, realise I've forgotten again about going to the Virgin Megastore (or any other music store) to buy a copy of William Orbit's 'My Oracle lives Uptown.' But, never mind, because I did remember to get two jars of FC Marmalade and a supply of dinky, picnic pork pies. With that satisfying thought, join the M20 traffic, happily trundling on towards Dover.
Paying attention to the other traffic, I still don't get how almost everyone else on these roads totally disregards the 70mph limit! They go hurtling through set after set of those painted-on-the-tarmac-speed-camera markings.
Some things are just plain imponderable.
Carry-on-trundling-along.
Oooh Look! There are clear signs for the Chunnel turn off ahead … let's see what's what down there!
After a mile or so of slip road, a row of toll-booth barriers block my progress.
No sign of how much to pay.
No sign of a way or where to go to get back onto the M20 to Dover.
No, no, no.
All I wanted to do was find out how much the fare under the channel would be.
Don't like this funneled into No Option but to continue on thing.
Ask the pay-toll-booth attendant, "How much for the bike and me through The Tunnel?"
"How Much? !"
Hmmmn. That's certainly more than the cost of the ferry, and more than the ferry minus the romance of the ocean crossing, or the high seas catering and shopping, or the stretching of legs on deck in the bracing sea breezes and … "Let me back out onto the open road, Please."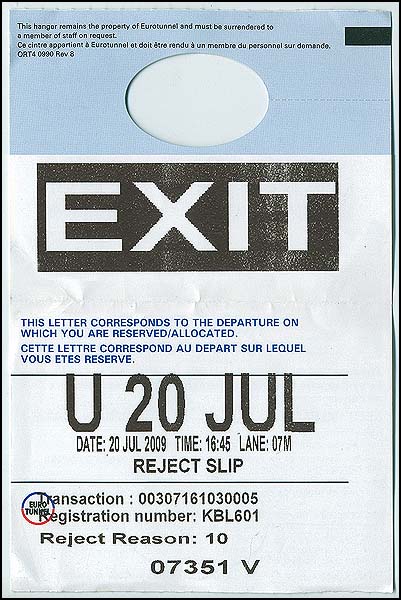 Thank You!
You understand, it's not any sort of claustrophobic thing. But rapid transit through a tube from Ashford to Calais just ain't my priority. I want to be able to see and experience where and what I'm passing through. Plus I'm getting rather hungry, and that P&O catering is Ok, especially with a nice hot cup of tea whilst I can see I'm sailing across the sea.
Odometer 70818. 14.35L of fuel £15.05p. Water & Red Bull.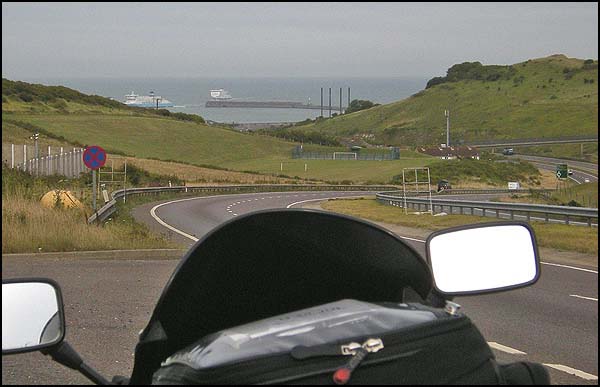 Dover Déjà vu … getting all excited all over again at leaving England.
' … that first goose pimply realization sight of the sea -There it is - The English Channel - with Me heading towards it and the ferry to carry the 900 & I across it.'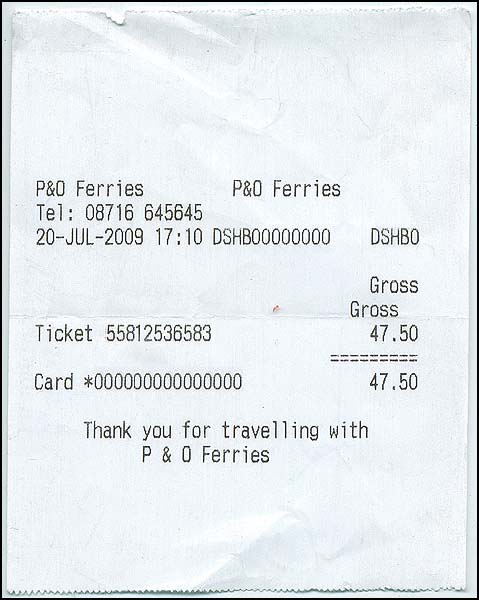 Down into Dover and along to the docks.
Park and go pay P&O £47.50p for passage to Calais.

Odometer 70837. 2506 road miles from Floriana.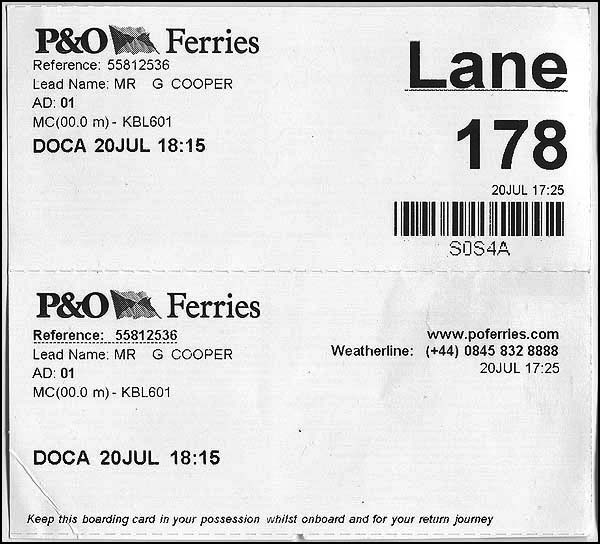 Waiting in lane 178 for the 18.15 ferry to Calais.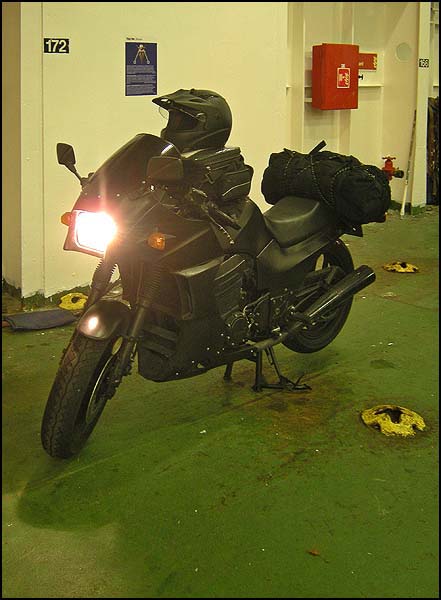 900 and I are the first to be beckoned aboard.
P&O sign informs me that it is my responsibility to ensure that the ratchet straps supplied secure my motorcycle firmly.
Ok. 900 gets secured, looks safe enough.
Ok. The sea looked calm enough.
Right then. I'm off up the steps as quick as I can to the cafeteria to discover freshly cooked Haddock & Chips … with Mushy Peas … with a nice hot cup of tea … Heaven!
Tucking into the culinary treat as the cafeteria starts to fill with loud English schoolgirls … an alarmingly large number of loud, excitable English schoolgirls … loud, excitable English teenage schoolgirls, all fit and well formed, of the age to be most distractingly, saucily, barely clad in their team sports outfits. At least 36 of 'em swarm around about my corner table, the sound of many more off away in other areas. To those about me, I must appear like some loathsome pigging out old grey and black thing, so I remain relatively undisturbed by the horde of sporty harridans for the duration of the 90 minute crossing (well, to the eye of the casual observer I may have seemed relatively undisturbed).
Docking at Calais. Back down to the 900, released from bondage. Get togged up, helmeted, waiting, and ready to go.
Bit of a Bow Door delay. Look about the vehicle deck and see teenage schoolgirls faces at the windows of a coach, teenage girlies pointing and waving at me, they must find the shape of the black 900 fascinating. They obviously don't associate the helmeted; Rayban'd head on the stout figure astride the motorcycle with the forgettable auld fart stuffing his face with fish & chips in the cafeteria from earlier on.
It's all surface and image, eh!
Disembark about 8.55pm continental time. First out of the ferry, with a clear run down the ramp and through the customs area (Phewww … no embarrassing French-Customs-Officer-discovering-le-petite-picnic-pork-pies-in-my-luggage moment), then, wary of the radar wielding gendarmes previously seen lurking about the approach roads, off at a sensible pace, out of the docks and onto the start of the route south.
Wary of the wild antics of the foot-down-fast-away-from-the-ferry-let-loose-on-foreign-roads-car-crowd, a restrained start on my part along the A26 away from Calais, gradually increase velocity to suit prevailing conditions.
The 900 is running very well. Surging forward most responsively when necessary. Lord WhiteWheels spot on carb balancing has certainly done the trick (Thanks Boss!). The new oil-cooler is doing its job too, with not a hint of an oil leak, or weep from anywhere at all. It's me that needs attention and some adjustment. For as the daylight diminishes, I start to get a bit chilly, so, pull over, halt to put on the jolly good Weise two-piece suit (pardon me for all of my previous misspelling of it as Weiss).

Odometer 70900. 8.84L of fuel €12.00c. Red Bull and a mouthful of picnic pork pie (yummy, a tiny, irresistible morsel).
French Déjà vu … it's just me and a few artics and some cars from the ferry heading south on the A26 autoroute. The trucks trundle on at their tachometer dictated pace, providing some moving chicane distraction from the autoroute boredom and the necessity of keeping an eye on the mirrors for the rapid approach of French registered cars moving at high velocities.
As dusk began to deepen into evening, the night air scent of flowers growing along the central reservation becomes pleasurably noticeable, though noticeable by absence, the lack of the lights either side of the road indicating any human habitation. The emptiness of the French farmland I'm passing through sets me thinking about where I'll most likely be finding accommodation for the night. Decide to carry on along the autoroute to Reims. (Myross to Malta. 2008)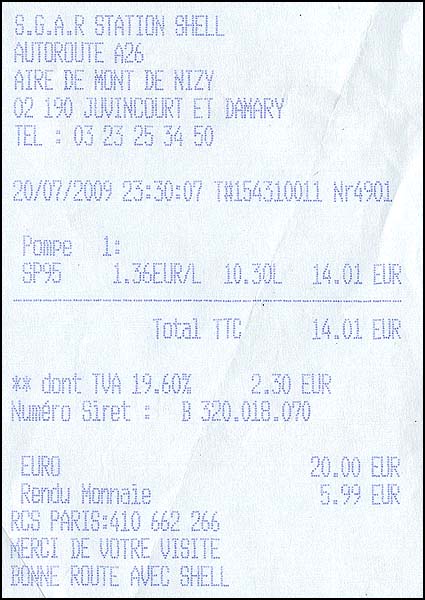 Odometer 70996. 10.3L of fuel €14.01c.
Showers spit intermittently at me from the dark skies. But, as I've definitely become a soft southerner, the over-suit is already on.
So, Pah to the rain. I'll Carry On!
A26 toll €11.60c. As ever, well worth it for doing the smooth, easy mileage.
Arrive in Reims 11.30pm'ish. Town is Monday night quiet. Ride around looking for any sign of an open for business hotel.
First one I find open and with a room available wants 130 of my euro's for just bed and No Breakfast. Ha-ha! I leave, as do a car load of brits from the ferry, chuckling merrily at the idea of the six of 'em being asked to pay €780 for a nights kip at a not very special looking place … and No Breakfast!
900 and I penetrate the city centre, and I recognize where I am, just around the corner from the Hotel Port Mars, the place I spent the night in last year during Myross to Malta. It's open, pull over, give it a go. Nightman wants €89 for the night. Inflation. Hmmmn. Certainly more than last year. Not worth it. I say, "Non, merci." Leave and ride slowly down the tree-lined avenue looking for further signs of hotel night-life.
Try my luck in a big, baroque, grand, plush looking place, but before I can hardly get a word out, the suave night manager is already saying "Sohrree Monsieur, wi rre fool to-neet …" Bah. Too bling. Whereas me and twenty-five year old Gpz900 are bug spattered, road weary and as far from bling as can be.
Next block along, see the sign for the two star Touring Hotel. Where the Nightman is completely helpful and talks to me in faultless English, that's after I've made him laugh with my pathetic attempt at French speak "Bonswaa, Mooseuer, av-ay voos une chambre pur une pur une nuit sivooo-play?
"Yes Sir, we do have a room available for you …"
Outside, the 900 gets securely chained to a stout French street tree.
For €56 (with breakfast included) I'm handed the key to the double-bedded en-suite room no.8, on the first floor, overlooking the tree lined Terrace BD General Leclerc. Right above the pavement where the 900 is secured. Ok.
Secure myself, turn the key in the door and I'm locked in room No.8. See the key fob swinging and for the first time notice that it is an old champagne cork with the No.8 boldly written on it in blue biro. Yes. I like the character of this place. Make a note of the phone number, so that if I should pass this way again, then I can.
Switch on the TV, find BBC World News.
Shower and then drip-dry while opening the Big Black Bag to dig out me old Pal Tullamore Dew and travelling companions, the last of the pork pies.
Introduce French mineral water to Tullamore Dew Irish Whiskey in a capacious Touring Hotel glass. Glug, glug. Introduce Sainsburys pork pie to my cavernous, hungry mouth, munch, munch.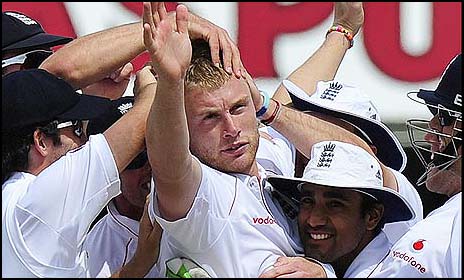 Hear a newshead speak of a victory by 115 runs.
Hoooray! spray of whiskey and pork pie.
Clean up the bits. Refresh glass and take a glug and another bite of pork pie.
Relaxed and comfortable on the bouncy, squeaky bed that I'm sure herself would enjoy syncopating upon, if she were here to get a rhythm going.
Ah well.
Ahem.
Occupy some time updating and concluding notes of the days doings.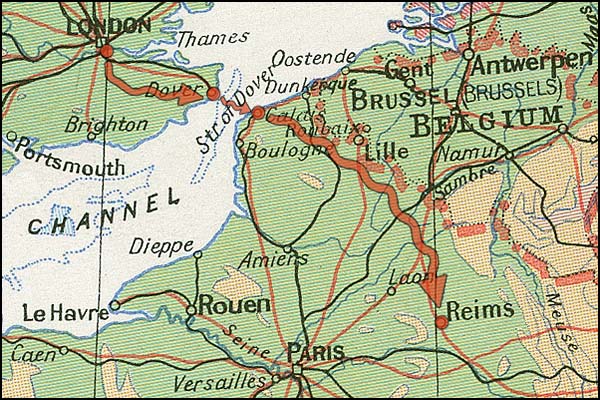 Today I've travelled 286 miles. From one country to another.
The 900 is secure. I'm comfortable.
Fall asleep to the sound of the loop repeating the newsheads '… England cricketing victory by 115 runs to beat the Australians in the final day of the second Test Match in the Ashes series.'
All's well in my tiny world.